We have older puppies available now and we also have 2 females ready to go home on December 23rd.
*** we will also have puppies born this winter/spring.***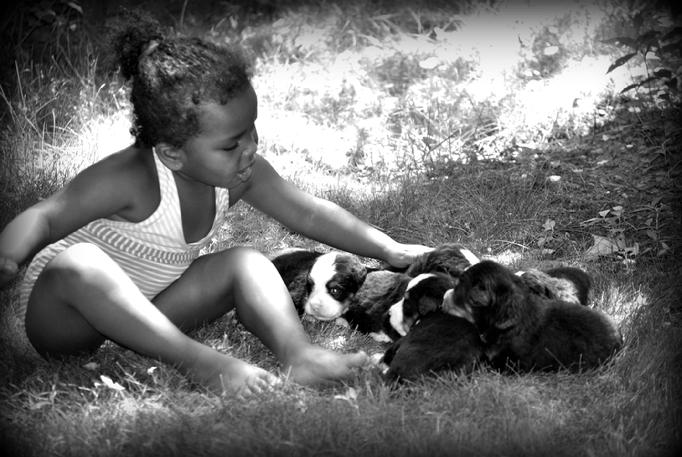 Ava and Puppies ( 3 weeks old )
Puppies Care.
All of our puppies are whelped in our house and spend the first 8 weeks as house puppies with our children and cats.
The first week is a bit neurotic . We stay and sleep close to them so that we can hear their every whimper and make sure that the mom is not laying on them .
They start to eat at around 4 weeks old . Chris cooks for them every morning . Their special diet is a mix from books, friend breeders and our own.
*Fresh goat milk x eggs x baby oatmeal cereal x cottage cheese or plain yogurt . They really enjoy this :) At 7 weeks of age our puppies eat only dry food with a once a day serving of cottage cheese or yogurt mix in their kebbles. We are feeding them Royal Canin MAXI large breed puppy.( Always ask us before buying the food to make sure we are still feeding Royal Canin ) Puppies also are s supplement NUVET.
MOUNTAIN BLISS
TELEPHONE: 603-483-0567
EMAIL: mountainbliss99@gmail.com